Lightly Salted Macadamia Nuts 16 oz. (1) LB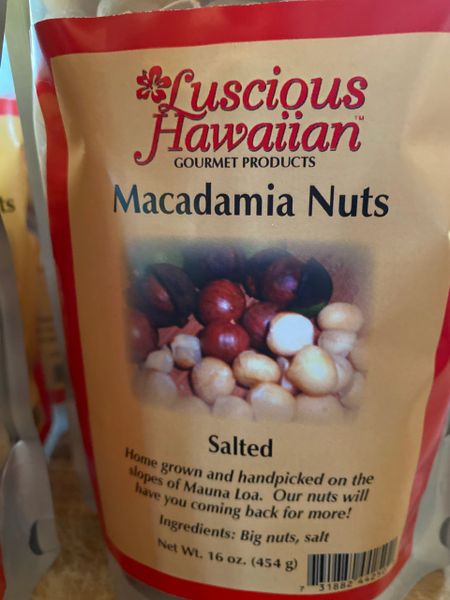 Thank you for shopping at one of Hawaiis oldest Macadamia Companies. What started out as a humble desire to share the flavors of Hawaii with our BnB guests, has turned into THE BEST Gourmet Macadamia Nut, Coffee and Chocolate company in Hawaii. Our Macadamia Nuts are picked fresh in small batches , dehydrated to crunchy perfection and then lightly sprinkled with Sea Salt.
Our Macadamia Nuts are grown on the slopes of Mauna Loa, Hawaii, the worlds largest active volcano. You can't beat that rich volcanic soil and that's why Hawaii Macadamia Nuts stand out from the rest. Enjoy the flavores of Hawaii in your neck of the woods. Mahalo for supporting our family business and for buying Local.