Macadamia Nuts 8 oz Dry Roasted Unsalted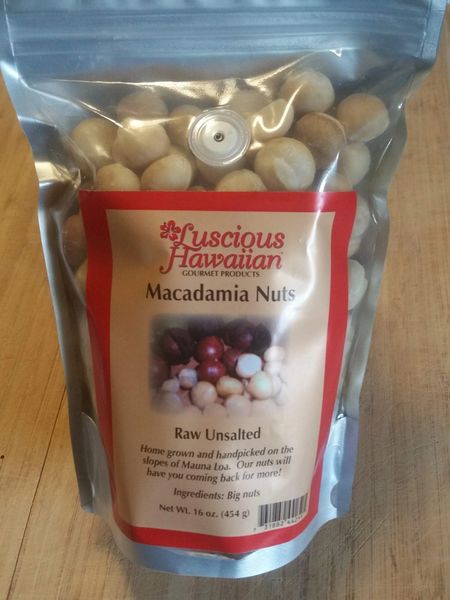 SUPER SALE!
Here at Luscious Hawaiian we have the most beautiful crop of Macadamia Nuts we've seen. Maybe it's the above average rains (to put it mildly) that we've had in Kona this year? Who knows but we are excited to share the gift that nature has created. Our Macadamia Nuts are NON GMO, non chemical sprayed and of the highest quality. We take great pride in sharing our Gourmet products to all who love the flavors of real Hawaii. We offer whole macadamia nuts at a price larger corporations charge for halves and pieces. We are appreciative to still be able to offer you this tasty gourmet product during these difficult (COVID) times for small local businesses. Buy Local and Mahalo in advance.
————————
•  Bulk Whole Macadamia nuts!
•  $17 per pound, $9 per half. $7 (up to 2 lbs) shipping
•  10 pounds 165 ($16.50/lb). $17 shipping
•  25 pounds for $400. (16/lb) $21 shipping